Kylan R. Skinner LMT BCTMB CHT Founder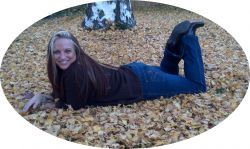 I was raised in the country in Eastern Washington most of my life. I grew up in a large family with 4 athletic siblings and a strict ethical background. At a young age I became attracted to all sports, softball, basketball, volleyball, and also running track. I began my journey with sports and became very aggressive and competitive with all. I spent many hours in weight rooms and perfecting my game, but also ignoring my body in pain.
My path to becoming a Massage Therapist came to me when I was in a auto accident at 17. I had all my thoughts of going off to college playing sports come to a halt, and I knew I had a different road to be on. With several changes in my life as well as chiropractic care, physical therapy, and massage therapy I was able to go to my high school graduation with ease. Although I missed out on a few events, I have no regrets. I learned so much about my body and knew that if I couldn't be that athlete that I once was ,I would do the next best thing and work with them. So I moved to Kitsap County and started my new life by enrolling in college and creating my vision.
I graduated from Ashmead College with honors in 2002. I have continued my education in the health care field with several continuing education courses around the world and in local colleges.
You can always find me at home in the woods, organic gardening, researching bodywork modalities, and keeping up with my very active son Kingston who keeps me on my toes.
I am very active in the community at local Fundraisers such as The Tasha Otters Fund: which is a local Kitsap fund to help those with Cancer (especially Sarcoma ) receive Medical Care and other help to beat Cancer.
I have a strong pull to work with Combat Veterans with injuries to Mind and Body. Becoming a Washington State Hypnotherapist has encouraged a place of healing for PTSD, as well as other issues such as Addiction and Relationship Abuse for example of Narcissistic Abuse and Physical Domestic Violence Abuse. My goal is to help my patients find a away to heal the Subconscious mind that keep those triggers in control and finally move past the routines and find balance from the root of the issue.
I believe through education with skills, wisdom, and bodywork, my clients can achieve an integrated awareness of their own bodies, how the mind and body work together to free the pain. With this collaborative relationship I hope to bring my clients back to a healthy balance. ~Kylan